COVID-19 Resiliency Update 5/11/20
In recent weeks we have split our time between time addressing the needs of today, while also working to ensure additional resources are secured for sustained support over the coming months. We have had over 1000 communications with owners and managers of over 400 businesses and organizations in the past 7 weeks. Every story we hear is unique, but all are equally tragic in the magnitude of their human impact.
 We appreciate how easy it is to become overwhelmed, desperate to have that one piece of information that will somehow allow you to make sense of it all.  Many question the wisdom of "reopening" now, others are critical it is too slow and too late.  There is, of course, no single answer to navigating this crisis. A path forward will require braiding many ideas and concepts into what a new reality will eventually look like.
Owners and managers must continue to tune in, do research, engage with their colleagues, and identify reliable sources who can inform what you do next. In hopes of helping you find that elusive answer to the next question (if not all of them!) we are providing a list of recent articles and resources you might find useful in helping plan for tomorrow.  Some are from afar, some right down the road. Regardless, we too have that itch that can't be scratched – that constant search for "the" answer.
We will continue to search for answers every day, but with this week's publication, we will be returning to publishing this newsletter every other week. Please continue to share with us any suggestions of helpful resources others may find useful.
Meanwhile, a reminder that the BDCC has resources available to help you now.  For low interest loans and technical assistance, please contact RT Brown or your Liaison.
Together we are Vermont Strong.
Adam
How To Plan for Reopening:
A Detailed Plan for Getting Americans Back to Work
https://hbr.org/2020/04/a-detailed-plan-for-getting-americans-back-to-work
Open for Business: A Guide for Safe Operations During the COVID-19 Crisis – Tulsa Regional Chamber's publication includes general and industry-specific guides
American Hotel and Lodging Association Reopening Resources -a collection of resources to assist hotels and lodging businesses with particular guidance on employees, operations, and risk management. 
Travel in the New Normal– The U.S. Travel Association publication describes the vigorous measures the travel industry will need to take to keep customers safe.  
Madrona Venture Group along with partners with the Seattle community has developed a Back to Work Toolkit and webpage for reopening offices.
Cushman Wakefield has published "Recovery Readiness: A How-to-Guide for Reopening Your Workplace."
How the next months and years may look: https://www.nytimes.com/2020/05/08/health/coronavirus-pandemic-curve-scenarios.html?referringSource=articleShare
Stories about reopening across America: https://www.wsj.com/articles/reopening-the-restaurant-wasnt-the-quick-fix-its-owners-needed-11589032800  
Stories about reopening – international:.  Is ithttps://fortune.com/2020/05/04/china-economy-reopens-after-lockdown/
Stories from the other side – getting through Coronavirus: https://www.washingtonpost.com/graphics/2020/health/coronavirus-solutions/?itid=hp_hp-banner-main_virussolutions-145pm%3Ahomepage%2Fstory-ans
Biologist Erin Broman: "The Risks – Know Them – Avoid Them" https://www.erinbromage.com/post/the-risks-know-them-avoid-them
The Brookings Institution 5/12 Webinar: "Reopening the coronavirus-closed economy — Principles and tradeoff." https://www.brookings.edu/events/webinar-reopening-the-coronavirus-closed-economy-principles-and-tradeoffs/
Adam Grinold

Executive Director 
Brattleboro Development Credit Corporation 
Connect on LinkedIn — call me: 802 257-7731 ext 224  —  email me

Scott announces 'gradual reopening' of retail will begin on May 18
By Colin Meyn VtDigger

Gov. Phil Scott announced Monday that his administration will begin a "gradual reopening" of the retail sector starting on May 18.

Scott said that all employees at retail outlets will need to wear face covering and maintain a distance of 6 feet. Stores will also be required to stay under 25% of their maximum legal capacity, and to conduct health and safety training on following state guidelines if they have more than 10 employees. read more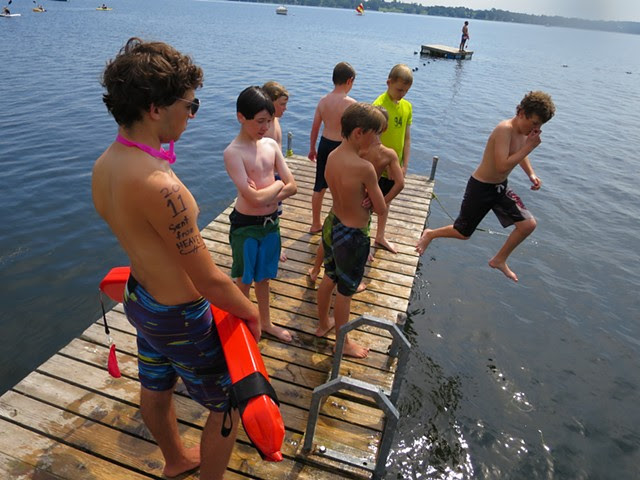 Governor Phil Scott announced that child care centers can begin to reopen on June 1 and summer day camps will be able to operate this summer.
SVEP Getting Back On Track: Project Development Series and Topic-Specific Knowledge Bites
The Southern Vermont Economy Project was launched in 2016 with one main goal: build capacity within the region around economic and workforce development. SVEP delivered 89 trainings and 32 webinars to over 1,000 people, and worked with hundreds of partners over the first three years of the project.
It's time to get the Southern Vermont Economy Project back on track. Now more than ever, strong and successful project development will be key to rebuilding this region and its economy. SVEP will kick off the planned Project Development Series at the beginning of June, using online platforms and programs adapted to the new format. The series includes four quarterly trainings which will be offered in sequence, twice, but are designed to work as standalone events providing education on project stewardship, financial management, project management and grantwriting.
…Read More

While businesses begin to regain their footing and plan for the future, we are reminded that the region's need for a skilled, agile workforce remains as strong as ever. 
BDCC's Internship Program
 is relaunching this week, starting with five application-ready positions.
The Vermont Center for Photography is looking for an intern to engage their existing audience and grow their reach by implementing innovative digital strategies. BDCC is providing additional support to businesses that are ready to tap into a motivated early talent pool.
Pandemic Unemployment Assistance Hotline Established for Self-Employed
Pandemic Unemployment Assistance Line:  (877) 660-7782
In addition to the Hotline, individuals seeking information on PUA may also register for the Department's newsletter, and visit Labor.Vermont.gov.
Pandemic Unemployment Assistance Line:  (877) 660-7782
In addition to the Hotline, individuals seeking information on PUA may also register for the Department's newsletter, and visit Labor.Vermont.gov.
How to catch up on UI Claims
Claimants can catch up on missed weekly filings by using the link below or by calling 800-983-2300. One claim per day can be filed until claimant is caught up. When a claim has been successfully filed for the first weekly claim, a confirmation page will be displayed. That confirmation will let claimant know when they can log-in and file next claim. Please file before 4pm each day to avoid further errors.  When claimant is caught up on weekly claims, they will need to file each week for which they were unemployed. Failing to do so will result in another error.
https://uipublic01.labor.vermont.gov/Claimantportal/portal/login.aspx
BDCC's Rural Microentrepreneur Assistance Program is a USDA program that provides a $400,000 loan to the BDCC.  In response to the economic impacts our small businesses are experiencing, USDA approved BDCC's request to lower the interest rate BDCC must charge for this program to a 3% fixed rate.  The loans can range in size from $2,500 to $50,0000 for any business with 10 employees or less. There is no pre-payment penalty for businesses that look to use this funding source as gap financing until other program funds are made available. Contact R.T. Brown rbrown@brattleborodevelopment.com.
Please take BDCC's new 2-minute survey to help us understand who is accessing relief programs and who is not.

If you haven't already, please let BDCC know how your business is impacted: 
https://www.surveymonkey.com/r/929SVMQ
.
We use this information to understand what is happening for you, and advocate for disaster relief to businesses and employers in this region. You may resubmit an update at any time.
Stress Test your business:
Find information on BDCC's web site on using the Resiliency Assessment "Stress Test", including a new webinar. This worksheet helps create a plan of action for your business to weather these uncertain times. This tool helps you look at different scenarios and options for liquidity.
Participate in Weekly Business Webinars
Join us every Friday at 2:15 pm for a Zoom webinar – we try to bring you answers to questions and point you to resources as they become available. This week, we will  engage with state and regional partners to explore some industry specific considerations. What are the resources for restaurants, hospitality, or manufacturing to help businesses understand their path forward? This will evolve as the week progresses.
Providing Systems and Solutions to help Vermont Manufacturers Innovate, Plan, Perform and Grow